At a fundamental level, we are all aware of the well known word 'Marketing' and we are very much familiar with its purposes. Analyzing out how you can gain, connect with and turn potential clients can be overwhelming, so it will be better for your brand or company to focus on the brands that have been successful and figure out their activities.
There are thousands of brands that are taking actions by producing the latest, creative and innovative campaigns
Since marketers who prioritize ad campaigns are more likely to see positive responses from customers, no doubt that ad campaigns do more than just give you a customer. So here we pulled together a few of the leading Ad campaign examples for brands around the globe. Check out the strategies they are using, why it's working and how it is possible for you to duplicate their victory.
1. Facebook- THUMBSTOPPER CAMPAIGN:
Facebook launches thumb stoppers campaign to narrate the art of storytelling. The Tumbstopper campaign uses 10-seconds short videos to narrate the complete stories that can reach the viewers. As internet plans get inexpensive, and the reach of smartphones has expanded across every nook and corner this makes a big impact on consumer behavior. Viewers are searching for content that they can consume within a few seconds.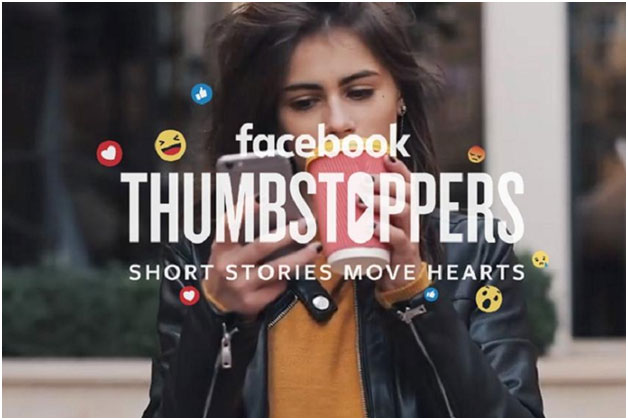 2. FITBIT – FIND YOUR REASON CAMPAIGN:
Fitbit has introduced a fresh campaign for the brand called "Find Your Reason.". The fitness-tracking brand's task is to keep you on your path so you can live for your reason, It can be anything.
This excellent campaign take use of real stories of real people and helped in changing the perception of others
3 . PHILIPS – MAKES LIFE BETTER CAMPAIGN:
Phillips, which sells electronic items, says we hope that the campaign will spread awareness that the company is dedicated to improving the standard of people's lives. In this ad campaign, it motivates men not to hide their emotions and express themselves as much as possible.
4. PEDIGREE – BRINGS IT BACK CAMPAIGN:
World's Health Organization claims that the total number of people suffering from depression is equivalent to that of the total population of Indonesia which is the fourth largest country on the Earth. Suicide is the third leading cause of death in 15-19-year-olds and nearly 80,0000 people die by suicide each year. But a pet food brand "Pedigree" did it so well they managed to perfectly unite a timeless game that you play with your dog with the issue of depression.
5. NIKE – DREAM CRAZY CAMPAIGN:
Dream Crazy Campaigns," conscious of a set of stories that characterize athletes who are household names and those who should be. It introduced the former NFL quarterback and the slogan: "Believe in something. Even if it means sacrificing everything. Just do it."
6. PEPSI – MORE THAN OK CAMPAIGN:
After the 2019 Super Bowl Pepsi ads, Everyone likely chooses Pepsi over Coca-Cola. Even waiters started asking their customers, "Is Pepsi okay?" when their restaurants do not serve Coke or other sodas, which indirectly downgrades and makes Pepsi look unwanted. After that Pepsi came up with the 'More than Okay' campaign to celebrate their hungry consumers, show gratitude towards their restaurant partners, and, most essentially, address an audience that Pepsi is way more than OKAY.