Each business wants to rank on the top of search engine where customers are searching for products or services that they are selling. Millions of people regularly go to search engines and search for things they need, so there is a fair competition for any business to make sure that people who search for service same as you serve and they definitely find you not your competitor.
If you don't work hard to make your organic search ranking better then you miss countless opportunities at every second. Here we are introducing basic tips that will help you to improve organic rankings.
Blog
Blogging is really great for your business, this is one of the most impressive ways to boost your organic site traffic and allows you to regularly add new content to your website. Search engines appreciate those websites that are regularly updated and add more and more information to the audience. However, spammy or vulgar content, poorly written content can only offer harm to your site so make sure you avoid this mistake.
Every new blog post gives you a chance to grow it through the internet, which helps to provide more end-user back to your website. You should use your blog post as a medium to connect with your consumers.
On-page Optimization
There just not a single reason for not optimize your on-page should not be accomplished. We find many local businesses that don't give much importance to their on-page optimization. Actually, all on-page SEO factors are necessary to get perfect, here meta descriptions and meta data means you can describe search engines exactly what you're talking about.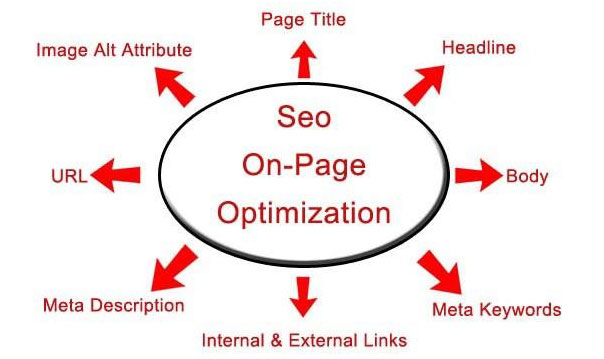 High Quality Links
Links are still paying an important role to rank your site. However the truth is that invalid links can get your website penalized, so make sure that you are using only high quality links so they can provide you amazing results and help you to reach the top of search results.
If you are working on spammy techniques to rank up your site than its high time and stop it before it is too late. Infographic distribution and guest blogging are best ways to fascinate high quality links. Just don't focus on the number of links, spend your time on the quality of links.
Social Media
Every business needs to be active on social media. I know that is a basic one but it is essential. Create a powerful presence on social media handles like Twitter, Linkedin, Instagram and Facebook etc. Every activity help to get new audience and spread your business out on the web.